Do you ever feel like you wear just SO. MANY. HATS? Lately, I've felt this way. Don't get me wrong, I love having so many roles, but sometimes it can be hard to juggle. And sometimes, some hats take over more than others.
A few of the 'hats' I wear are writer, wife, teacher, editor assistant, and mommy-to-be. Lately, the Mommy-to-be hat has taken over a lot of my life. I'm SO EXCITED to start this new part of my life and obviously can't stop obsessing and getting everything ready. So much of my days are just spend focused on our coming baby.
But despite this insanely exciting thing that is about to happen (only a couple more weeks!) I can't just ignore my other roles either. So I'm learning to integrate my new roles while still maintaining my previous ones. Because I love all the other hats I wear also.
I don't have it all figured out. Some days are definitely spent wearing one hat more than the others, but I'm learning. Sometimes it can be stressful and other times it can feel like a breeze.
But I figured out that if I set specific time aside for some things--like writing, work, editing--then it makes it easier to balance everything. I use my calendar a lot now to carve out time for some of the different hats I wear and I think it's really helpful for me.
I'm sure once baby gets here, I'll have to figure out a new plan all over again, but in the meantime this is what's working for me to balance all those hats on my head. What about you? Do you wear tons of hats and how do you balance them?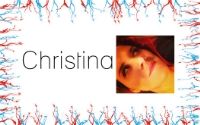 Also, just because I want to share it, here's a photo of me that my awesome photographer hubby took! (8 months here!) So excited to meet my little baby and start wearing my 'Mommy Hat!'